Flat caps are a classic style of hat that has been worn for centuries (since the 15th century) by men, but these days both women and men wear them.
Flat Caps Are A Great Addition To Your Wardrobe Because:
Flat caps are a classic style and suit most people. It is better if you have either a oval, diamond or heart shape face as these shape faces suit flat caps the best.
We are going to discuss in detail about flat caps, why they look good and who the hats suit, and which ones are the best to buy. Check it out!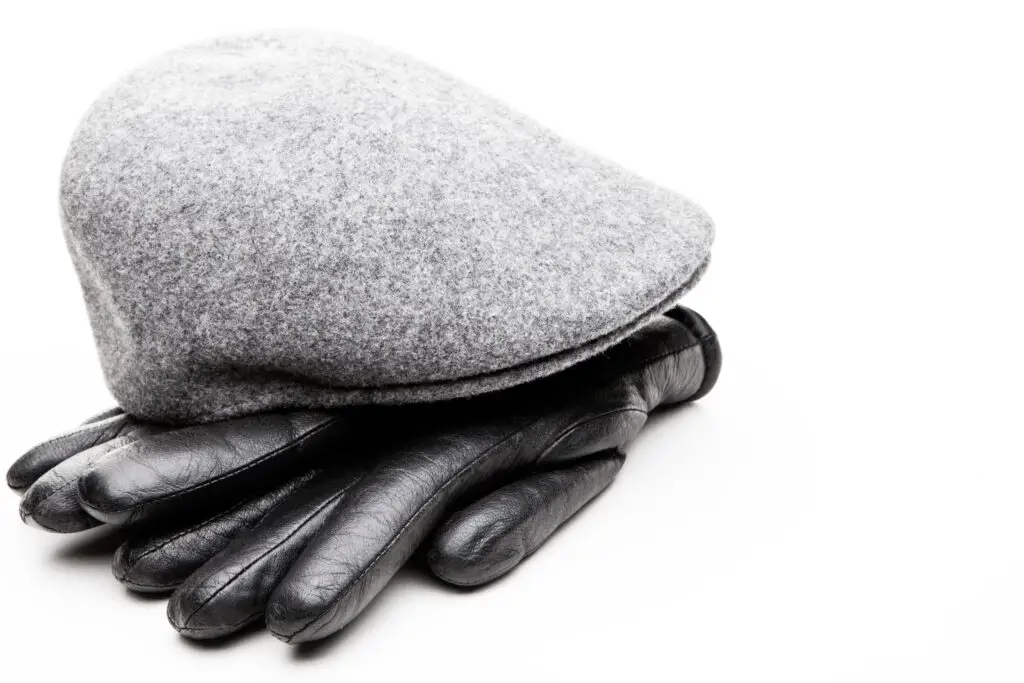 Reasons why Flat Caps Look Good?
Below are five reasons why flat caps are stylish and look great on men and women:
Style : Wearing a flat cap can add to any outfit. It is a stylish addition and great if you want to cover your hair up. Men and women look great with a suit jacket or shirt with a cap.
Fabrics: Flat caps are made from fabrics including cotton, felt, tweed and leather. So all fabrics give a different look and are appropriate depending on the climate you are living in. Cotton is suitable for hot climates where as tweed is great for extremely cold climates.
Different Sort Of Peaks: Flat caps peaks are not always flat. There are two types of peaks you can choose from a flat one or a curved one. A flat one is the traditional type where as the curved one is a newsboy similar to the characters in peaky blinders. Both types of peaks are attractive in a flat cap. Here is a good article on snaps on flatcaps.
Fitted/Non Fitted: Depending on who is making the flat cap, some are baggy and some are fitted. Both give different looks and styles of the hat.
Matching Outfits: Caps look great matching e.g a Tweed Jacket with a matching tweet cap works well and dresses up the outfit.
Flat Caps Look good on the below shaped faces
Diamond-A diamond face has a larger brow and narrower jawline. This type of face suits a fitted type of hat (a flat cap or newsboy is fitted) to your head.
Oval- A person with a oval shaped face is super lucky and suits any style of hat including a flat cap or newsboy cap.
Heart Shape: A heart shape face has a very prominent jaw line (being square) and this also suits a fitted cap being either a flat cap or newsboy cap.
Not so great on
Round Faces: Round faces need volume, meaning are better suited to wide brim hats. Wearing a fitted cap such as a flat cap will make your face look more round. You are better suited to a cowboy hat or a wide brim fedora or Panama hat.
Here is a good article on different style of hats that suit different faces on guys.
is it weird to wear a flat cap?
Wearing a flat cap is a more formal version of a baseball cap, both have a front peak, and generally suit most people. So it is totally fine to wear one.
If you think it may be weird to wear one, it may be that your grandfather or great grandfather wore a flat cap, so you may have the perception that is is out of date. A flat cap is always going to be a classic style of hat, and will always be. It has been worn since the 15th century!
If you google online you will see lots of famous men that wear flat caps including:
David Beckham
Justin Timberlake
George Clooney and many many more.
At the end of the day it is your own perception of yourself, if you feel comfortable wearing a flat cap wear one and don't worry about what others think.
What is the point of the flat cap?
Flat caps actually do have a purpose (apart from looking good on your head!) Below are the three main reasons:
Protection from Rain: The peak on the flat cap or newsboy cap will give you some protection from the rain (a bit like a umbrella). In the past (before cars and public transport) everyone walked everywhere so the rain, so having a peak will have less rain over your face while walking.
Protection from Sun: A front peak will give you a small protection from the sun. Obviously a wide brim hat is better for sun protection but having any shade from the sun is better than nothing.
Head Warmth: Flat Caps were worn a lot in the United Kingdom in the past few centuries. If you are from there or visited UK you would know it gets extremely cold. The flat cap in a tweed fabric was and still is very popular as it keeps your head warm in winter.
What types of people wear flat caps
Many different types of people from all walks of life wear flat caps from children to the elderly. This is a style that suits different people. Below is a list of celebrities from different ages that wear flat caps regularly.
Brooklyn Beckham (22 years old) The eldest son of David and Victoria Beckham. The beckham boys love flat and newsboy caps and wear them regularly.
Harry Styles (27 years old) Famous for originally being in the group one direction. He loves hats in general but wears newsboy and flat caps regularly.
Leonardo Di Caprio (47 years old) Leonardo is one of the worlds famous actors and wears mostly baseball caps, but does include flat caps into his repertoire.
Brad Bitt (58 years old) Brad Pitt is famous for his roles in movies since the 1980's. Brad loves flat caps and other hats, and if you google you will see him wearing flat caps in hundreds of photos.
What are the best flat caps?
Below are four of our great recommendations in Flat Caps:
Kangol 504 Cap: (Wool Cap)
It is made with 100% wool, so warm for winter and ok for other seasons too. Kangol is famous for there name in hats. This style comes in four colours grey, dark grey, black and brown.
Stetson Suede Cap: (Suede Cap)
Stetson makes a suede flat cap made from 100% suede. This hat is made in both brown and black colours and manufactured in the United States by Stetson.
Borges & Scott: (Harris Tweed)
Made with Scottish Harris Tweed wool the quality of the fabric is really beautiful. Harris Tweed lasts years and is a highly quality thick fabric. The cap is a nice baker boy design.
Borges & Scott: (Irish Tweed)
Made with Irish Tweed and Nubuck leather bill.