If you are considering purchasing a Akubra made hat, and wondering about the quality and longevity of this hat. Here is everything you need to know.
Here Is Why Akubra Hats Are Worth It:
Akubra hats have the reputation for there quality and superior design of their felt hats. Produced and manufactured in Australia and loved around the world by millions of people.
But of course there is much more to say about this topic.
Here is some in depth information.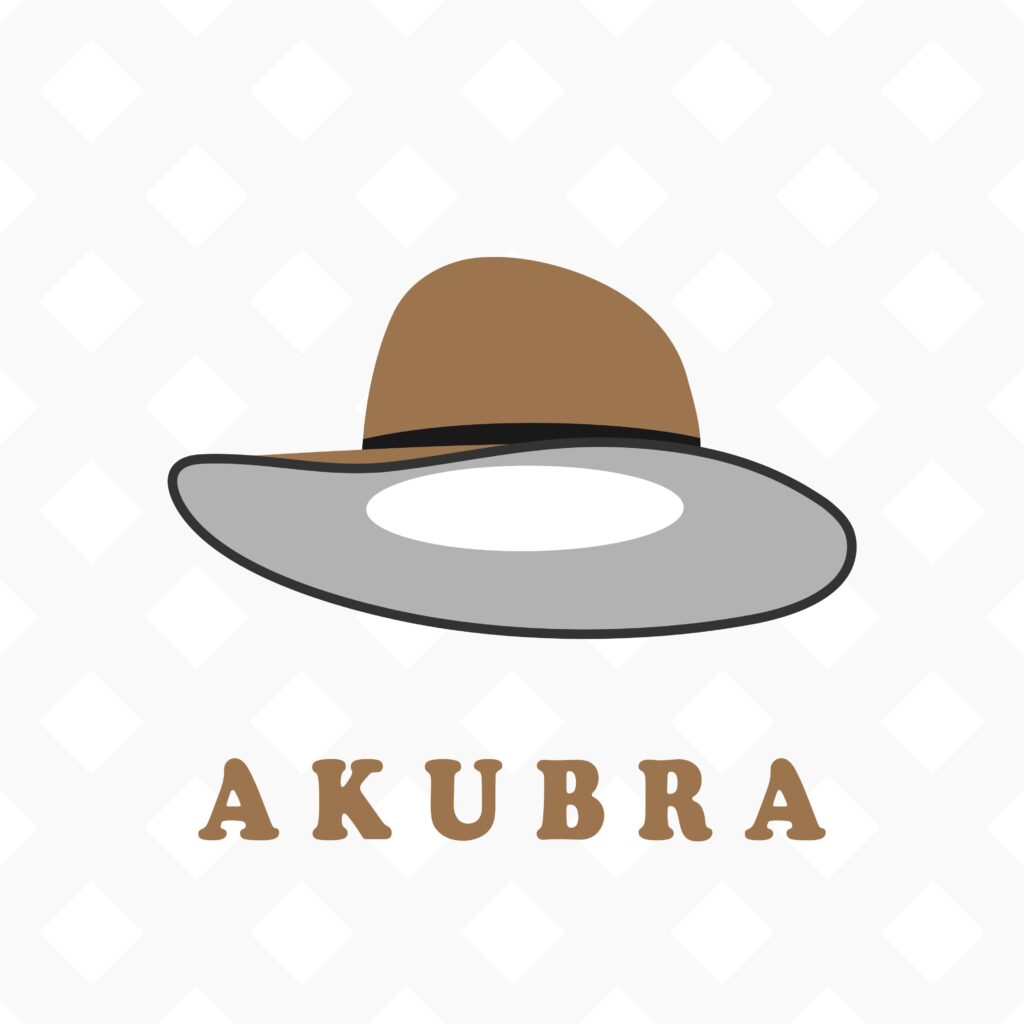 Are Akubra Hats Worth It?
Akubra hats are an Australian made business that has been manufacturing fur felt hats for 140 years.
Below are 4 main reasons why Akubra hats are worth it:
Made with the Best Quality Fur Felt:
Fur Felt is made from Rabbit fur and is extremely durable and long lasting.
This type of felt is great to be worn in either winter and summer conditions. If you look after the felt with a hat brush this hat will last 30+ years.
Made by Hand:
Each Akubra hat is hand blocked into shape, shaping the fur into the hat design. Akubra has developed many classic styles over the years including- Cattleman, Coober Pedy, and Goldern Spur.
Large Amount of Hat sizes:
When you want to invest into a hat you must have the correct hat size.
Akubra has a huge range of sizes ranging from size 53 to 62cm in size. Any exclusive hat store has at least 10 different hat sizes to cater for all customers.
Long Lasting:
With all fabrics some are better quality than others. Akubra only uses fur felt which is at the top of the tree for quality. Fur felt lasts years with care, and can withstand light rain.
Many Australian Farmers who have been wearing Akubra hats on the land (farm) usually hold onto their hats for many years.
Why are Akubra Hats popular?
Stephen Keirr and his descendants have operated Akubra in Sydney producing hats since before World War 2.
A business like this only survives if the product is well made, and relying on word of mouth.
Not only is Akubra popular in Australia now but also many countries including the United States. Americans love the Cattleman and the Riverina style as they have a country feel but are not exactly a cowboy hat.
The other thing that is popular with the Akubra is that the felt can be worn in the hot weather, there is a perception that felt should only be worn in winter but that is not true (Wearing Felt in the Summer is how the Aussies do it).
How long will an Akubra Hat last for?
If you have bought or thinking of buying a Akubra there are some maintenance you need to do to care for your new hat. If you complete this than a Akubra will last you a very long time.
Below are some maintenances you should keep in mind with your new hat
Do not get the inside of the band wet as it can shrink your hat
Keep your Akubra out of direct sunlight as this may fade the colour of the felt.
Store your hat with the crown upside down (avoid it going out of shape).
If your Akubra becomes wet do not dry over a heater or hairdryer, let it dry naturally as this may make the hat shrink.
It is advisable to get a size bigger than too tight, a tight hat is very uncomfortable to wear.
As Akubras are made with felt if it goes out of shape you can steam it back by boiling water over your stove (or kettle)
Can you wear a Akubra in the rain?
Before you receive your new Akubra you can be rest assured that the hat is water resistant by Akubra before the hat is shipped to you. Akubra uses a waterproofing solution on every hat.
When you next are out in the rain you can wear your Akubra and it will protect you from the weather. As the protection over the felt will shield you from water.
Please Note: Over time the waterproofing solution will wear off, and you may have to waterproof your hat manually.
Here is a good article on waterproofing your Akubra hat.