Bras have looked many different ways since women began wearing them. From lined to unlined, padded to unpadded, pointed, athletic, minimizing, and everything in between, it can be difficult to know what kind of bra is best.
Today, we're breaking down one of the most popular styles of bra (and for good reason!). The padded bra: What is it, and what are the benefits of choosing a bra with padding as compared to one without?
Here Is 5 Reasons Why Bras Do Have Padding:
To support your breasts and hold them in place
To give you better shape around the bust area
Stop your nipples from showing through the bra
Make your breasts look larger than they already are
Stop your breasts from bouncing.
This is the short answer!
Keep reading to learn from bra experts about the reasons a padded bra may be the best option for you.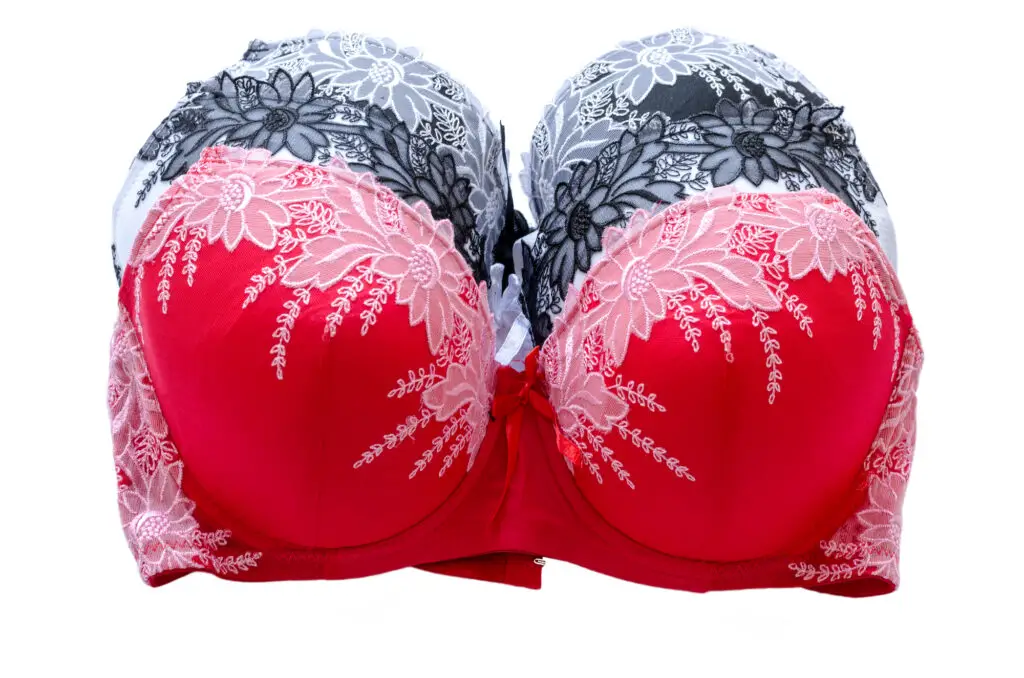 What is a padded bra?
A padded bra is a universal bra that can be worn for any occasion.
They come in all kinds of shapes and sizes, and different styles of padded bras will suit different women, so finding the right size and shape for you is important. If you think padded bras are only for special occasions or only for women with small chest sizes, think again. Women of all shapes and sizes wear padded bras every day. A few types of padded bras include:
• Padded push-up bras that make breasts appear larger, fuller, firmer, and more lifted
• Padded full-coverage bras designed to fully cover and smooth the breast while also shaping and supporting
• Padded demi cup bras designed to show more of the breast while still providing support
• Padded balconette bras designed to boost your cleavage and uphold your breasts
• Padded tube bra or bandeau bras that shape the breasts with a thicker band
• Padded strapless bras that shape and hold the breasts without needing the support of straps
• Padded wire free bras that mix comfort and support
• Heavily padded bras meant to increase multiple cup sizes
• Padded sports bras meant for additional support when doing physical activity
• Padded nursing bras that provide additional support to women nursing babies
Clearly, padded bras serve far more than one purpose. So, what characterizes a padded bra? Padded bras are defined by their padded cups, which are typically made of thin pieces of foam, often cut into a C-shape or oval shape to form around the natural breast. These pads can be placed along the bottom of a bra near the underwire or along the sides, and the padded foam inserts can range in size and thickness.
Padded bras are meant to help shape and support your breasts, so finding the right padded bra for you can help you feel more confident in the way your breasts fit in your bras and clothes. There are many benefits to padded bras, no matter what bust size or cup size you are. Let's break it down.
What are the benefits of a padded bra?
Padded bras and push-up bras have long been considered a must-have item for women of all ages, shapes, and sizes. Padded bras provide better shape and better support, and, as more and more companies design different bras, women have more options than ever when it comes to padded bras. This means you can get all the great benefits of a padded bra and find one that's exactly right for you.
Padded bras are a great option for women with smaller busts. They can boost confidence and provide the right amount of coverage. However, women with larger breasts should also consider the benefits of a padded bra.
Even if you don't want the appearance of a larger bust, there are padded bras that shape and smooth rather than push up and increase cup size. Women of all cup sizes also love padded bras for their lifting effects. If your breasts naturally sag or hang lower, or if they're naturally more spread apart, a padded bra can be a great option to add extra lifting and support to get your breasts to your desired shape, roundness, and fullness.
Read on to learn about all the benefits of a padded bra.
Support
Padded bras are designed to support your breasts more than a non-padded bra does. Bras range from more to less support and shaping. A bra with underwire but no padding will support your breasts more than a bra with no underwire, but will not provide as much support as a padded bra can.
Having more support can provide more comfort and confidence for many women, especially women with smaller chests, making a padded bra an excellent choice.
Shaping
One of the major benefits of a padded bra, and the reason why millions of women prefer padded bras to any other style of bra, is the shaping they can provide. Bra companies and manufacturers make padded bras with all different levels of padding, so every woman can find the padding level that's best for them.
Adding thin pads to a bra can help shape breasts slightly and subtly, without adding much cup size or pushing the breasts up much. Adding thicker pads along the underwire of a bra can have a push-up effect, making smaller breasts appear larger than they are, which many women enjoy.
Adding padding along the sides can push breasts inward, giving the effect of more cleavage, which is an ideal option for many women when they wear tops that are designed to reveal more of the chest and cleavage area.
The shaping effects that padded bras offer is also great for women whose breasts are uneven. While it's completely normal to have uneven breast shapes or sizes, often, women want the option to add padding to their bra to improve the bust line and make their breasts appear more even and nicely shaped. It's all about finding the right padded bra that will accomplish your goals and suit your needs.
Padding Around The Nipples Can Stop Them From Showing
For many women, nipples can look different depending on temperature, comfort level, and even mood. Even when wearing an unpadded bra that covers the nipple area, if there's only thin fabric covering the nipple, when nipples get harder or more visible, they can show through your clothing. This can be a cause for discomfort.
But adding extra padding around or over the nipple area can keep them from being as visible through clothes, and create a smoother look overall. With a padded bra, you don't have to worry that a change in temperature or surroundings will cause your nipples to show. This is a reason many women choose padded bras over unpadded ones.
Make Breasts Appear Larger
According to a study from Business Insider, nearly 50% of women wish they had larger breasts or want their breasts to appear larger. However, cosmetic surgery isn't an ideal answer for the majority women. A padded bra can provide the enhanced appearance of larger breasts without needing to go under the knife or stuff your bra. Some padded bras can add one, two, three, or even more cup sizes, and the effect is undetectable.
This is also a great option for young women. As their bodies continue to change and develop and their breasts grow, padded bras can help young women reach their desired breast size.
If you're unhappy with your current cup size or wish you had the appearance of larger, fuller breasts, a padded bra is a great option. They come in tons of different padding levels, so you can consider how much larger you'd like your breasts to appear, and choose a bra that will enhance them to your desired level.
Stop Breasts from Bouncing
Wearing a padded bra can provide more structure and support around the breast, so as you run, walk, or do any form of movement, your breasts will stay in place and not bounce as much. Bouncing breasts during movement or activity can be an uncomfortable feeling for many women. It can be embarrassing, and sometimes even hurt. Choosing a bra that pads and cushions the breasts can solve this issue.
If this is in your list of reasons for considering a padded bra, look for a bra that is fuller coverage and has fuller coverage padding along the liner as well. This way, the breast is supported across more area of the bra.
If this isn't a concern or yours, a padded bra that has more of a demi coverage may be a great option for you. Again, it's all about finding the right fit and preference for you and your breast size and shape.
What is the effect of wearing a bra without padding?
We recommend at least a little padding in your bra to provide all of the benefits we discussed above. Choosing a bra without padding will provide less support, less shaping, and may flatten the breasts or cause unflattering lines or lumps and bumps under clothes.
There may also be long-term effects to choosing an unpadded bra. If the breasts aren't as held up and supported for long periods of time, it could cause stretching and sagging over time. It's important to take care of your breasts by giving them the right support in your day to day.
If you haven't found the right padded bra for you, don't give up hope. Depending on the shape and level of padding in a bra, it could effect the size that would best fit you.
Do your research to find a bra that will check all of your boxes, and consider getting your bra size measured by a professional, so you can be sure your bra is working to do everything you want it to do: lifting, supporting, shaping, smoothing, and more.