There are many different of hat styles around the world varying from caps to fedoras and all have various functions and looks about them.
Here is The Simple Definition On What A Dad Hat Is:
A "Dad" hat is your basic baseball cap, as this is a hat all dads can wear!
In this article we are going to go into detail about dad hats and what they symbolize and why they are so popular in the United States and around the world. Let's go!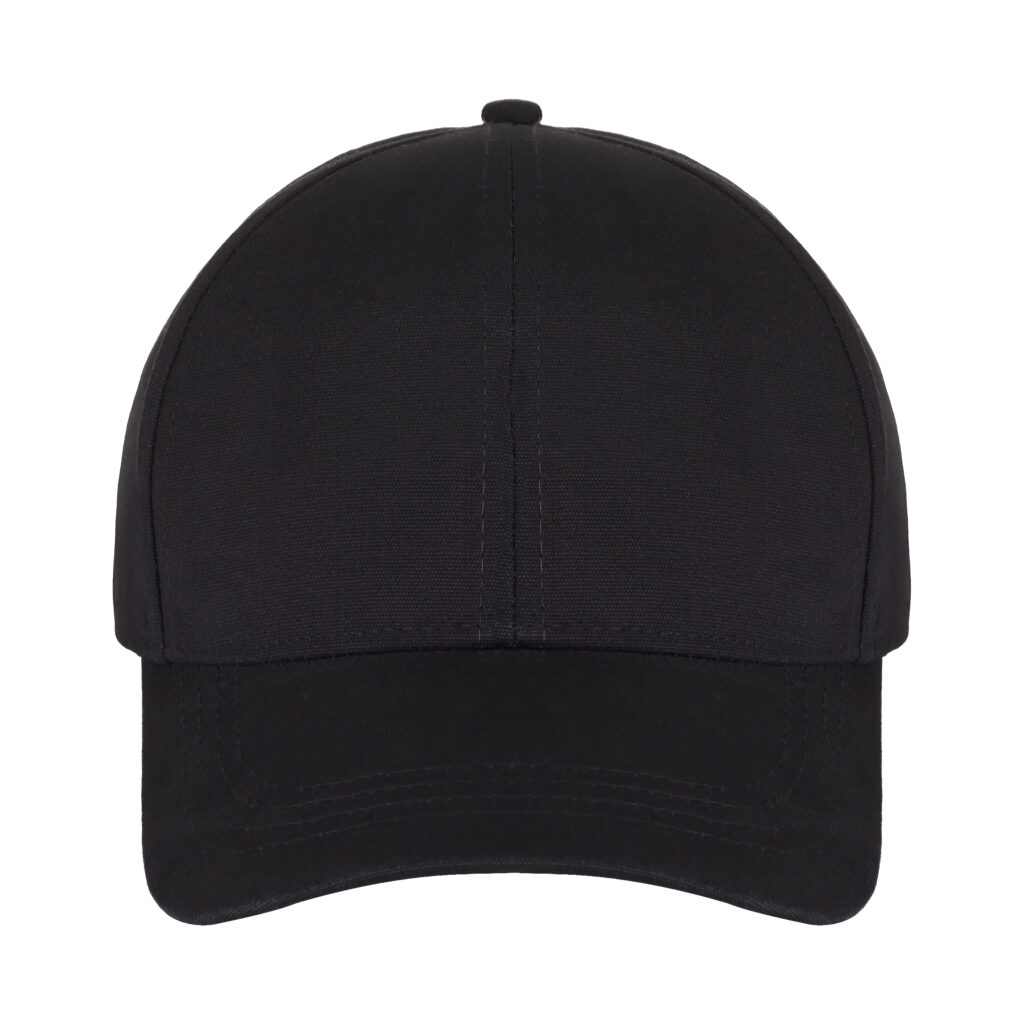 What is a Dad hat?
Dad hat is a type of baseball cap that has six panels, the front panels on it are unstructured, and it contains a simple logo.
Dad hats have been available in the market for many years. Recently is when they have been recognized and attributed with their style and name.
Dad hat does not have the frills or snapback fitted caps and trucker like other baseball caps. They are just suitable and straightforward for dads to wear around.
Here are the features to help you identify a dad hat when you come across it in the market when looking for a favourite type that suit you
(I)A Curved Brim: The critical feature that dads hat have is a pre-curved brim. The men's snapback trucker hats are slightly stiffer and have a somewhat pre-curved visor or a flat bill-the curved brim on each type of dad hat that will look spot on to anyone who wears it on their head.
(II)Relaxed Fit: It gives you a relaxed appearance when you step out with a dad hat. Usually, these hats are made out of canvas or soft cotton material, which feels light and comfortable on anyone who wears them on their head. Therefore, their designs are more refined and will look good on the wearer and also feel comfortable.
(III)The Style: The genius thing about dad hats is that it is not a must that they match your look. You need to put them on and appear laid back and give you comfort. Therefore, they are perfect for leisure and outdoor activities such as fishing, hiking and camping. You will look good when you wear them with khakis, sweats and jeans, or any preferred casual style that you fancy on weekdays or weekends.
(IV)The Design: The design appearance of dad hats is simple with an unformed body and some faded appearance. Unlike other caps with blazing logos and rugged designs, dad hats feature a small logo or no logo or embroidered design. It would be best to get a cap with simple colors like gray, olive, black or navy and more.
(V)The Closure: Normally, dad hats come with slide or Velcro closures, which are usually one-size-fits. Others may go in now snapback style.
Why is it called a dad hat?
They are called dad hats because they were identified and reserved chiefly for adult men back in the days.
Women, children and youth will rarely be spotted wearing them. Additionally, they would not fit teenagers and young people perfectly. One had to adjust the strap to do them perfectly.
What does the daddy hat symbolize?
A daddy hat is a symbol of Ponsettos, which is a complete contradiction about a situation. The action of this white lady impacted Harold Jr.
Therefore, this cap is a beacon illustrating ignorance and the privileges that the whites enjoyed, which the lady was aware of, and she was willing to embrace.
Ponsettos was then questioned about her behavior and told to reflect upon it. She had falsely accused Harold of stealing her phone. She accepted her wrongdoing after doing some soul searching and went to apologize to Harold Jr.
Why are Dad hats so popular?
Dad hat's popularity comes because of its simple nature and the ability to fit perfectly with any style and fashion. As a result, they have been embraced across all the different age groups and classes.
Their stardom began back in the 70s as a fashion trend outside playgrounds where baseball was taking place. They started being used for outdoor events back then. In the 1990s, their popularity increased when people started using them as a fashion trend.
The introduction of television programs markets them so well back then in the 1990s. Many actors and celebrities that grace television screens back then were seen putting them on when they appear on shows. Before long, they were popular and everywhere.
They could be sported on college campuses, in swanky shopping joints, in the stands during live sports games, and every dad could be pictured with them around the local joints.
Currently, many celebrities still make an appearance with them.
The likes of Rihanna, Kendall Jenner, Gigi Hadid have made an appearance wearing them. Their popularity has made them the perfect favourite marketing giveaway that many companies doing promotions or advertising themselves are using to embroider their names and logos on the front.
In the fashion industry and modern trends, hats are used as accessories that one can play with to add swag and fit their style.
Dad hats fit this bin perfectly because it is straightforward, easy to wear and laid back. They are more practical with any class that one chooses to wear. Their relaxed fit and curved bill had made these caps versatile and comfortable.
Dad hats have continued to be the modern trend accessory because of these advantages that people enjoy.
(I)Protection: They are widely used for outdoor activities to protect the face against harmful rays of sunshine during hot days.
(II)Elegant up your wardrobe: When you are about to step out in style, pick a matching perfect dad hat that complements your look. You will look chic all day long.
(III)Fashion: Dad hats are fashionable, and anyone who loves fashion can access them. If you look around you, you will spot people of all ages wearing dad hats, from kids to those clocking 90 years. These caps give everyone a chance to add some spice and style to their wardrobe. You can also print your cap or adorn t with unique objects to provide it with a personal touch.
(IV)To cover lousy hair day: When you have a bad hair day, grab a dad hat, and you will be covered. Nobody will notice you have issues. They will see it as swag because of the distraction it causes, which channels people to focus on other particular styles.
Currently, the millennials are not left behind, so the designers of these caps will continue to develop unique designs and styles soon. They also fit the head properly, and many use them to hold their hair in shape when going for routine jogging activities to make you focus and feel less distracted.
What materials are used to make a dad hat?
Dad hats are made of cotton or canvas. These materials are very light to give comfort to the wearer on their head and are also soft.
The stiff and sturdy brims that these hats have and line properly using buckram. Further, the crown structure available on dad hats is stiffened well with buckrams.
Dad hat vs. the snapback what is the difference?
Dad hats and snapback fall under the baseball cap category, and they both are one-size-fits with an adjustable strap at the back.
They usually look the same when you observe them from afar. However, these two types of caps have apparent differences that one can use to identify them, including the following.
(I)Panel: A dad hat has five panels with a slightly curved brim that is usually pre-curved by the producer, whereas a snapback has a 6-panel cap with a flat visor.
(II)Brim: A dad hat has a pre-shaped brim that is round, while a snapback has a comprehensive and flat bill.
(III)Design: : A dad hat appears mostly with a subtle look with a fitted look and feel, whereas a snapback has more of a fitting with "in your face" style due to the design's larger front panel.
(IV)Front Panel and Angle: Dad hats are designed with a perfectly fitting front panel that angles towards the back. On the other hand, a snapback front panel is designed with a rigid pre-shaped board that takes a 90-degree angle.
(V)Wearability: : Dad hats are mainly vintage caps that were worn primarily by dads previously. They have refused to go away, and they currently fit everyone who loves caps. In comparison, snapbacks are mainly used in the baseball scene. They were primarily adopted by hip-hop artists and lovers and later embraced by the Electrical Dance Music (EDM) scene.
If you wear a snapback cap or dad hat, both caps must-have prints in front, which are extremely visible.
(VI)The Sticker: Snapback must have visible Merchandise stickers, making the cap authentic. On the other hand, dad hats do have stickers, but they are not necessary to appear.
(VII)The Closure: : Dad hats have metallic closure, whereas snapbacks have closure made of plastic. The similarity that these closures have on these two types of caps is that both have closures that can be adjusted because they are one size fits all.
(VIII)Materials: Dad hats are made of cotton or canvas, whereas snapbacks are made from suede material. Therefore, before you toss your cap in water, ensure that you have checked what your hat is made of.
(IX)Size: Size can also be used to distinguish these two types of caps. Usually, a dad size is oversize, while the snapback is perfectly designed to fit the size of the wearer's head.