Most women these days wear leggings for workouts or even for everyday wear, as they are super comfortable and show off your curves to make you look great. But do leggings keep you cool in the summer heat?
Here Are 7 Ways Leggings Do Keep You Cool In The Summer Time:
Here are some easy checks you can complete when looking for a new pair of leggings to wear in the hot weather:
Check that the fabric is breathable
Feel the fabric and check that it is cool to touch
Check that the fabric is fast drying material
Check for moisture wicking within the fabric
Look for cotton/spandex fabrics
Look for famous brands including Lululemon, Gymshark and Fabletics when searching for a new pair.
If you want to know more about the checks we have listed all of the information for you below, so you can select a suitable pair of leggings for your next workout or to wear throughout the summertime. Thanks for reading.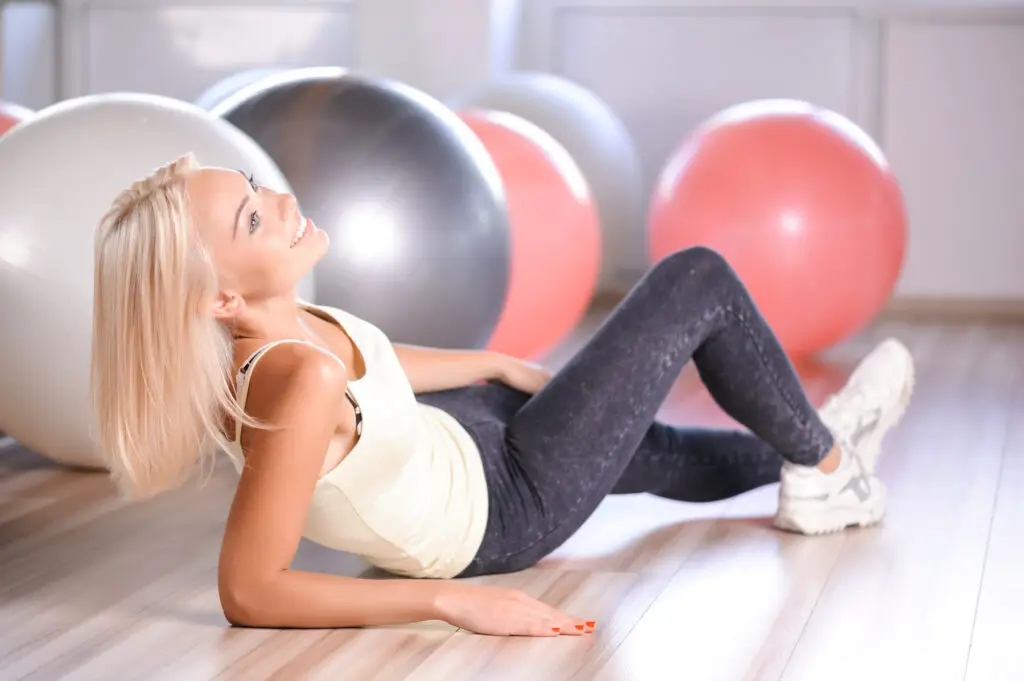 How to check that your leggings are cool in the summer heat
Make sure the fabric is breathable
The best way to keep your legs cool while they're covered by leggings is to ensure that you choose leggings made of a breathable fabric. Breathable fabrics for leggings include nylon, cotton and Lycra. Your legs shouldn't sweat or overheat if air can pass easily and regularly through the material and cool them down.
Breathable leggings shouldn't feel like they're clinging too tightly to your skin or making the skin on your legs moist and sweaty. Another bonus to a breathable fabric is that you'll be able to move around more easily while wearing it, so your leggings will be even more suited to exercise. Keeping cool, especially during summer, can be a problem, so choosing a breathable material will make things a bit easier.
Feel if they are cool to touch
Leggings aren't made of thick materials like jeans and other trousers, so they should feel cool to the touch. If they don't, your body is likely too hot, with the heat of your skin transferring to the leggings. Cool-touch leggings allow you to perform lots of exercise and other activities during the summer months without getting overheated.
Cool-touch leggings are also quick to dry, so any sweat that your pores do produce shouldn't bother you for very long. The more breathable a fabric is, the cooler it should feel to touch, so always check what your leggings are made of. Summer leggings are designed to be much lighter than thick winter leggings, so you should be able to wear them out in the heat without the material feeling too warm or sticky.
Check they are quick drying
As previously stated, breathable, cool summer leggings are typically quick drying, so they should remain comfortable the whole time that you have them on, instead of sticking to your skin with sweat. Quick-dry leggings often don't feel damp on the outside at all because any moisture particles are evaporated by the flow of air passing through the breathable material before they seep through.
Summer leggings are very lightweight, which is consistent with their quick-drying properties. Essentially, the less material that there is, the quicker it will dry, especially if it isn't a heavy material, such as denim. Absorbent fabrics will keep your leggings dry as you exercise, although you'll still need to remember to wash them afterwards to clean them!
Check for moisture wicking
Moisture wicking is what helps to reduce the effects of sweat on your body when you're wearing summer leggings and exercising. It works to draw moisture off your skin and through the material of your leggings, cooling your legs down almost straightaway and preventing them from chafing or overheating due to sweat. With a moisture-wicking material in your leggings, you're guaranteed a more comfortable workout.
The majority of summer leggings seem to have moisture wicking in them, but it's always good to check before you buy. Top brands incorporate lots of different features into their leggings to promote a comfortable, sweatproof workout. Moisture wicking will also prevent any sweat from showing, so your leggings will look good as well as feel good.
Look for spandex/cotton fabrics
If you're looking for some of the lightest fabrics to keep you cool in the summer heat, spandex and cotton are two of the best choices.
Cotton is one of the most lightweight materials, so it is great for summer leggings. The lighter the leggings, the less insulation there will be around your legs, and cotton is also known for its breathability. Leggings made with cotton should absorb moisture well and stop you from becoming too insulated.
Spandex is also a popular material for leggings. Though it isn't as breathable as cotton, it is moisture-wicking, so it will help to keep your skin sweat-free without ruining the look of your leggings. Spandex is known for being stretchy and lightweight too, so you should be perfectly comfortable wearing it.
Look for bamboo fabrics
Bamboo fabrics are becoming more and more popular with sportswear brands because they are so stretchy, versatile and comfortable. It is also known for being a breathable material, so it will naturally draw moisture away from the skin and absorb it without causing sweat stains on the outside of your leggings. Bamboo is also an 100% opaque fabric, so it is guaranteed not to show signs of perspiration.
Thanks to their rise in popularity, you can easily get your hands on a pair of bamboo leggings to help keep you cool. Bamboo helps moisture to completely evaporate in the air, so your legs won't feel wet and neither will the material of the leggings. Bamboo fabrics will also fit you nicely without clinging uncomfortably to your skin, so your pores will have plenty of chances to breathe.
Look for particular brands
There are lots of popular sportswear brands that make amazing leggings to get you through the hot summer months, though some perform better than others.
Lululemon, for example, make their leggings with a unique-to-the-brand material called Everlux, which is cool to the touch, fast-drying and also moisture-wicking. The material is designed to be perfect for hot, sweaty workouts, so it is completely breathable and helps to keep you cool enough for the entirety of your exercise.
Gymshark also make leggings that are remarkably sweat proof. In fact, the brand also have their own original moisture-wicking technology called 'DRY Moisture Management', which works to draw sweat off the skin as it is produced. The surface of the fabric will encourage moisture to evaporate much faster, cooling your body down.
A third brand that makes super breathable leggings is Fabletics. They favour lightweight, moisture-wicking materials that cool you down as you work out, evaporating the sweat on your skin. The seamless fabrics that Fabletics employ are easy to move in and so lightweight that they won't insulate your body.
Looking for particular brands will keep you cool as your body heats up, allowing you to choose the best quality leggings to work out in during the hot summer months.